NBA retires Russell's No. 6 jersey permanently leaguewide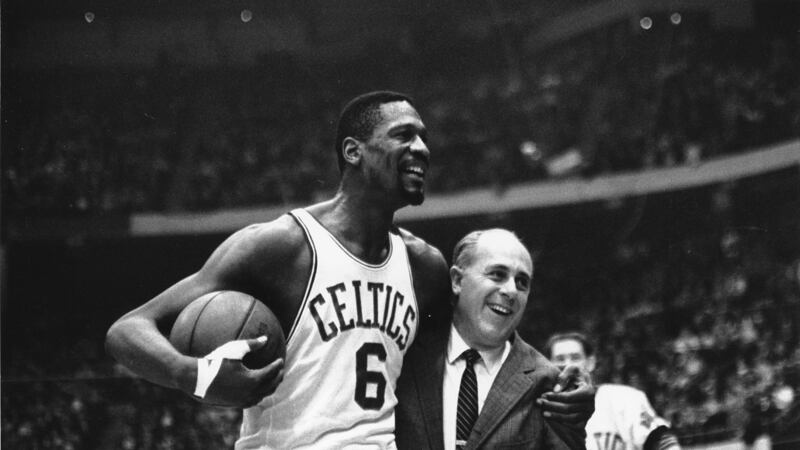 Published: Aug. 11, 2022 at 2:27 PM CDT
(AP) - Bill Russell's No. 6 jersey is being retired across the NBA.
The NBA and the National Basketball Players Association made the announcement Thursday, permanently retiring the number worn by the 11-time champion, civil rights activist and someone good enough to have been enshrined in the Basketball Hall of Fame as both a player and a coach.
Russell becomes the first player to have his number retired leaguewide.
"Bill Russell's unparalleled success on the court and pioneering civil rights activism deserve to be honored in a unique and historic way," NBA Commissioner Adam Silver said. "Permanently retiring his No. 6 across every NBA team ensures that Bill's transcendent career will always be recognized."
Players who currently wear No. 6 — including the Los Angeles Lakers' LeBron James — may continue doing so. But the number cannot be issued again, the league said.
All NBA players will wear a patch on the right shoulder of their jerseys this season, the league said, and every NBA court will display a clover-shaped logo with the No. 6 on the sideline near the scorer's table.
The Boston Celtics have "separate and unique recognition for him on their uniforms" planned, the NBA said.
___
More AP NBA: https://apnews.com/hub/NBA and https://twitter.com/AP_Sports
Copyright 2022 The Associated Press. All rights reserved.