President Biden, House Minority Leader McCarthy say they are willing to work across the aisle following the midterms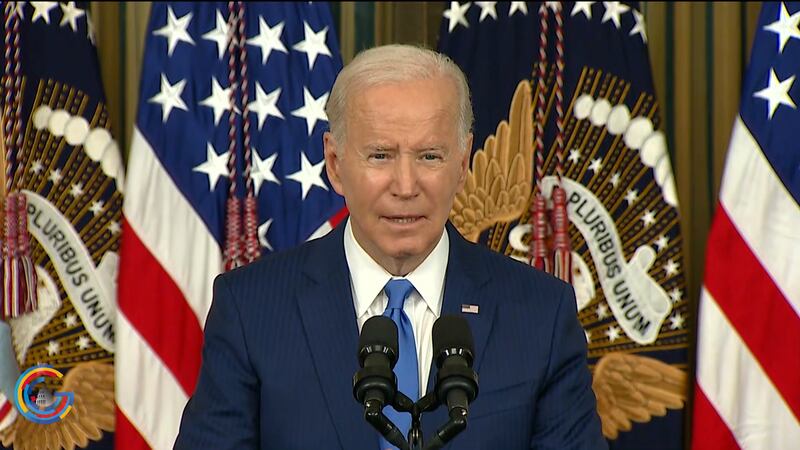 Published: Nov. 9, 2022 at 6:04 PM CST
WASHINGTON (Gray DC) - On Wednesday, President Joe Biden was smiling at the fact Republicans did not achieve the 'Red Wave' political pundits had predicted for the midterms.
President Biden delivered remarks and spoke to reporters at the White House after Democrats were able to fend off a large Republican takeover of Congress on Election Day.
The president said the American people spoke loud and clear to "preserve democracy and protect the right to choose."
Biden also said while we do not know who will ultimately control Congress, he is willing to work with Republicans in his final two years in office. At the same time, he was adamant that he will not compromise on a number of different issues from abortion, prescription drug prices, tax cuts for the wealthy and climate change.
"The voters don't want more taxes for the super tax cuts for the super wealthy and biggest corporations and I'm going to continue to focus on cost cutting for working and middle-class families and building the economy from the bottom up in the middle out. I know you're tired of hearing me say that," said Biden.
He added, "I want to be very clear, I'm not going to support any Republican proposal that's going to make inflation worse."
On Tuesday night, House Minority Leader Kevin McCarthy (R-CA) was ecstatic because Republicans could be on the verge of taking back the House of Representatives.
While he said the country wants to move in a new direction, McCarthy added, "Republicans will work with anyone who's willing to join us to deliver this new direction that Americans have demanded. But there's no time to waste. Our work begins now. Let's get America back on track."
At the White House Wednesday, the president also addressed his political future and whether he will run for reelection. He said an announcement should be expected at the beginning of next year.
Copyright 2022 Gray DC. All rights reserved.