Blues place O'Reilly, Tarasenko on injured reserve
Both stars will be out for a number of weeks as the Blues teeter on the edge of playoff contention in the standings.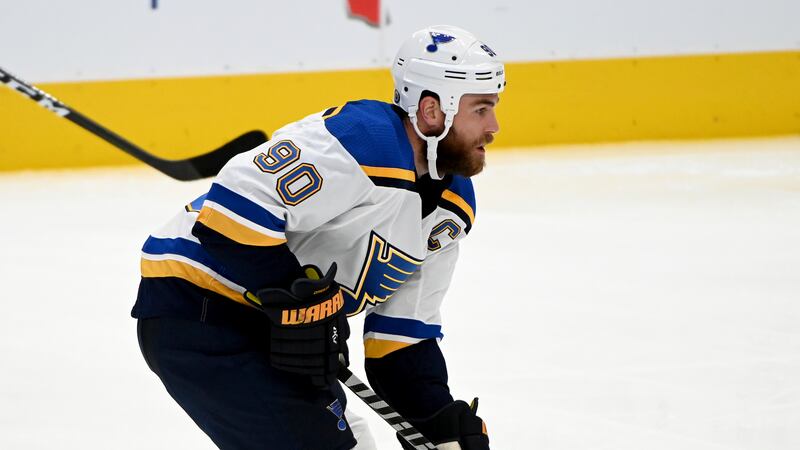 Published: Jan. 2, 2023 at 9:25 AM CST
|
Updated: Jan. 2, 2023 at 9:57 AM CST
ST. LOUIS, Mo. (KMOV) - The task ahead of the Blues to climb their way back up in the standings after an inconsistent first half of the season just got a lot more difficult.
The Blues announced a pair of key injuries on Monday morning as the team has placed captain Ryan O'Reilly and forward Vladimir Tarasenko on injured reserve. O'Reilly was listed with a broken foot, while Tarasenko has a hand injury. A press release from the team stated that O'Reilly would be re-evaluated in six weeks, while Tarasenko will be re-evaluated after four weeks.
That news figures to leave the Blues without both players for at least a month. Those are troubling circumstances as the Blues sit at 17-17-3 and five points out of a playoff spot in the Western Conference standings. O'Reilly and Tarasenko are tied for third on the St. Louis roster with 10 goals apiece this season.
The injuries come at an inopportune time for the Blues not only in terms of their desire to hang around in the standings but also from a trade deadline perspective should GM Doug Armstrong decide to sell off pieces in a potentially lost season. Both O'Reilly and Tarasenko are unrestricted free agents after the season and would have garnered interest from teams at the deadline. Though the announced timelines for their respective injuries make it seem as though both would be back on the ice before the deadline, their trade values could be impacted by the uncertainty surrounding their current statuses.
To help account for the absences of two star players, St. Louis recalled forward Jake Neighbors from the AHL Springfield Thunderbirds. The 20-year-old is a former first-round pick of the Blues in the 2020 NHL Draft. He has one goal in 13 appearances with St. Louis on the season.
Copyright 2022 KMOV. All rights reserved.