John Burroughs' women's basketball team blows past Visitation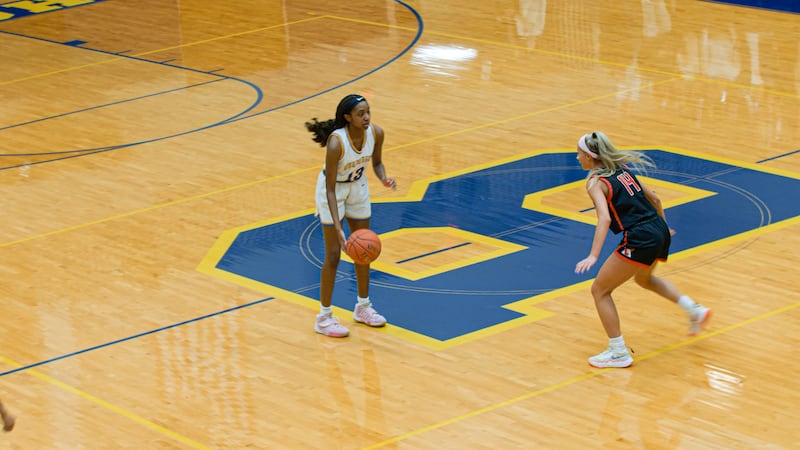 Published: Jan. 6, 2023 at 10:04 PM CST
|
Updated: Jan. 8, 2023 at 5:39 AM CST
ST. LOUIS, Mo. (KMOV) - The John Burroughs Lady Bombers basketball team defeated Visitation High School 59-26.
The Lady Bombers controlled the game in the first quarter, putting up 15 points. They kept the momentum and scored 27 more points before the half. Monet Witherspoon led the way in scoring for the Lady Bombers, bagging 19 points and shooting 57 percent from the floor. Celia Thayer also contributed mightily with three 3-pointers.
During the second half, Visitation attempted to make a comeback, but the Lady Bombers' defense kept them at bay the rest of the game. They racked up 14 steals and 7 blocks, making this an all-around dominant performance.
Copyright 2023 KMOV. All rights reserved.