Influential Black St. Louisians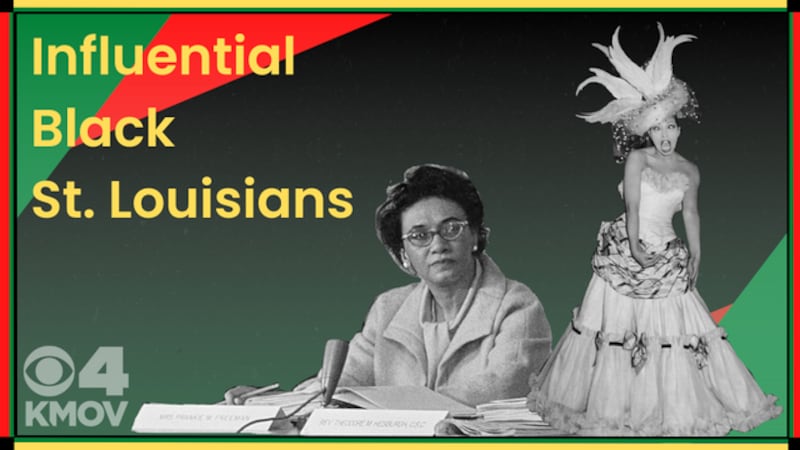 Published: Feb. 1, 2023 at 7:17 PM CST
ST. LOUIS, Mo. (KMOV) - To celebrate Black History Month, KMOV will be highlighting influential Black St. Lousians throughout the month.
Josephine Baker (1906-1975)
Performer, World War II spy and activist, Josephine Baker was born in St. Louis in June of 1906. She grew up in the Mill Creek Valley neighborhood, a segregated Black neighborhood that was demolished in the 1950s. Baker was one of the most successful African American performers in French history, and she got her start in performing with her family in St. Louis and the midwest.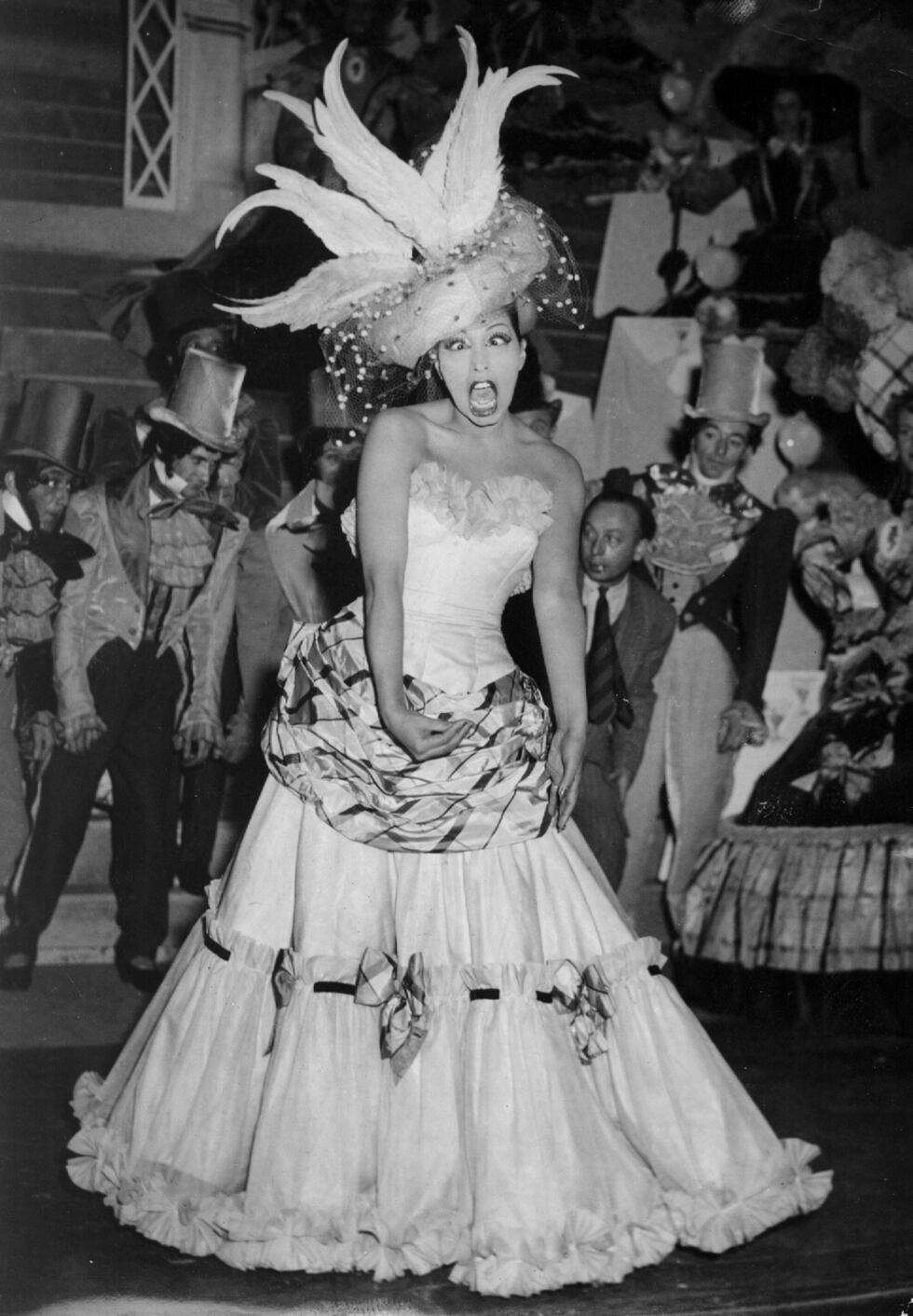 Born Freda Josephine McDonald, Baker began her life in St. Louis with her parents, who were both performers. Her parents performed throughout the segregated midwest, bringing Baker on stage during some of their shows.
Baker ran off with an African American theatre troupe at the age of 15. After running away, she also married a man, taking his last name and dropping hers, to be known as Josephine Baker.
Baker eventually moved to New York City and was a part of what is now known as the Harlem Renaissance. After her time in New York, Baker moved to Paris and became a highly sought-after performer.
By the start of World War II Baker had married her third husband, a man named Jean Lion. He was a French-Jewish man. They divorce in 1941, but Baker had already become much of what the Nazis' hated: a successful Black, bisexual woman who was in an interracial marriage with a Jewish man. Once the German forces reached Paris, Baker fled to the south of France.
After Paris fell, Jacques Abtey, head of French counter-military intelligence at the time, recruited Baker.
According to the National World War II Museum, Baker responded to Abtey, saying, "France made me what I am. I will be grateful forever. The people of Paris have given me everything… I am ready, captain, to give them my life. You can use me as you wish."
Baker spent time collecting information from high-ranking Axis bureaucrats during parties and diplomatic functions and then passing that information along to French intelligence. However, after a close call with Nazis coming to her estate while she was hiding resistance fighters in the home, Baker and Abtey made their way to London.
Between Baker and Abtey, they took 50 classified documents and secret intelligence to the English capital. Baker wrote in invisible ink on her sheet music to carry the documents without detection.
After Paris was liberated, Baker returned and seeing the horrible condition people in the city were living in, she sold pieces of her jewelry and other valuable things to raise money to buy food and coal for the poor of the city.
For her work for the French military, Baker was awarded Croix de Guerre and the Rosette de la Résistance. General de Gaulle also named her a Chevalier de Légion d'honneur, the highest order of merit for military and civil action.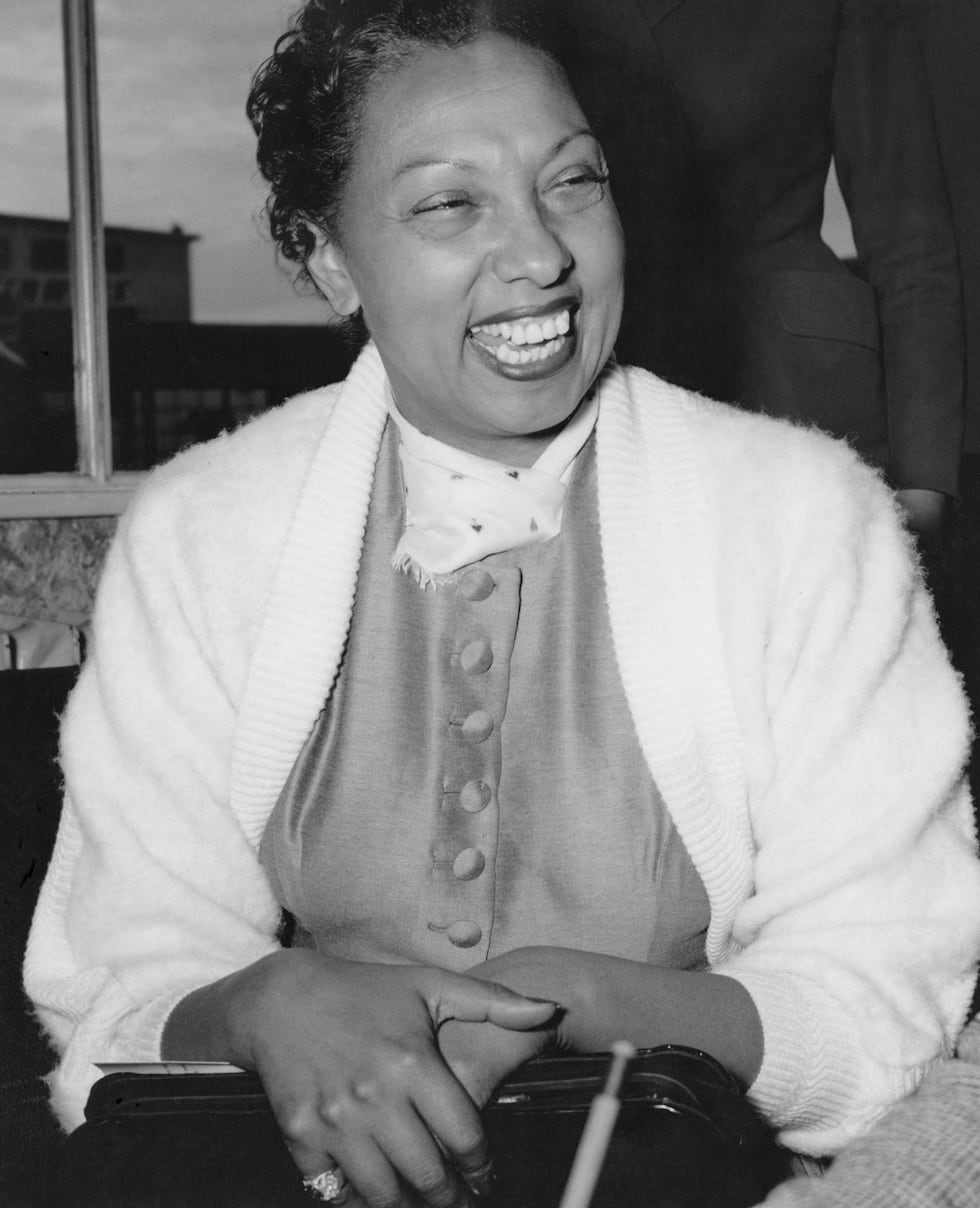 At the age of 57, Baker was the only woman to speak during the 1963 March on Washington. During her speech she said, "I have walked into the palaces of kings and queens and into the houses of presidents. And much more. But I could not walk into a hotel in America and get a cup of coffee, and that made me mad."
Baker died in 1975 at 69 years old after suffering a stroke.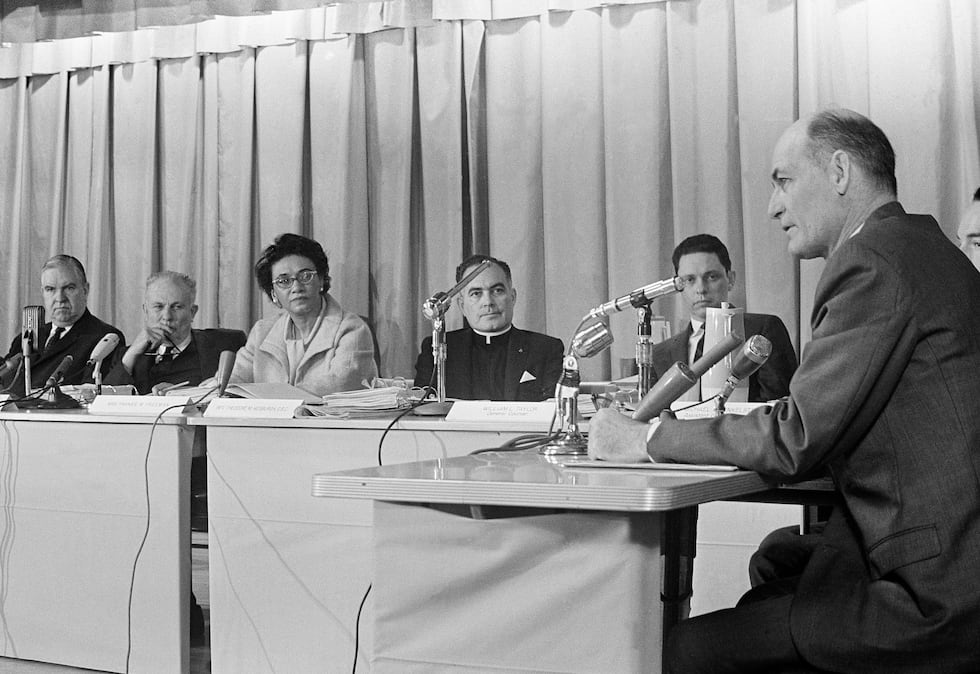 Frankie Muse Freeman (1916-2018)
Frankie Freeman, born Marie Frankie Muse, was born on Nov. 24, 1916, in Danville, Virginia. She would become an influential civil rights leader. She was known for her work in civil rights locally and nationally, as well as being the first woman named to the U.S. Commission on Civil Rights. She also was the inspector general for the federal Community Services Administration for a short time.
Freeman graduated from law school at Howard University and then moved to St. Louis with her husband in 1948. It was not easy to find a job, let alone a job in law, for a Black woman in 1948, so Freeman took whatever case she could.
After not finding the success she wanted with criminal cases, Freeman turned her focus onto civil law. She was active with NAACP, and her help was vital in local discrimination cases.
Freeman won a local case early in her career against St. Louis City schools with three Black brothers that wanted to study airplane mechanics. The St. Louis school system offered courses at the white tech school, Hadley, but not at the Black tech school, Washington. Freeman won this case, but instead of providing courses at both schools, they dropped the classes at Hadley.
On Nov. 17, 1963, Freeman was called to the White House to talk with the president about becoming the first woman on the U.S. Commission on Civil Rights. Six days later, President John F. Kennedy was assassinated.
Freeman believed with the death of the president, her chance for the job was done. However, the next year President Lyndon B. Johnson visited St. Louis to help the city celebrate its bicentennial, and he called Freeman to his suite at the Chase-Park Plaza to give her the job.
Freeman was the commission's first woman and the only Black member at the time. She served the commission for 16 years and then became the inspector general for the Community Services Administration under President Jimmy Carter. She was fired from the inspector general position the same day President Ronald Reagan took office.
After being fired from her position, Freeman moved back to St. Louis, where she remained active in civil rights and education.
Freeman died on Jan. 12, 2018, at the age of 101.
Check back on this story throughout the month as we add more Black St. Lousians that have made a big impact on the city and the world.
Copyright 2023 KMOV. All rights reserved.