Grants available to expand Missouri childcare offerings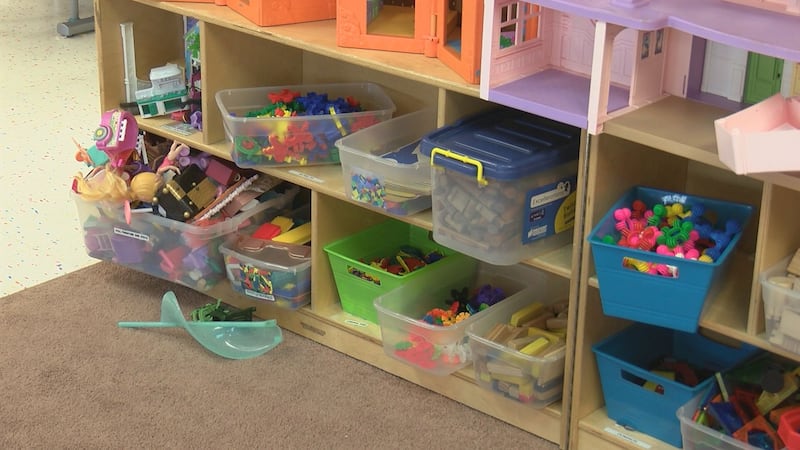 Published: Feb. 20, 2023 at 4:21 AM CST
QUINCY (WGEM) - The state of Missouri is offering funding to help businesses and childcare providers to expand offerings in their communities.
Local economic officials in Hannibal said the area is experiencing a drastic childcare need as the demand rises but the grants could help solve that issue.
Hannibal Regional Economic Development Council Small Business Development Center director Maria Kuhns said they are having conversations with local businesses and childcare providers about the need for childcare. She said the demand for childcare is highest for infants and toddlers.
She said its an issue businesses are looking into as the availability of childcare can be a factor in economic development.
"It's long been known that schools are one of the main determinants of why people pick where they want to live and childcare is definitely an extension of that. Another thing is with the workforce shortage, we lose a lot people out of our workforce because a lack of childcare options or even maybe potentially the cost of childcare," Kuhns said.
She said some businesses are also looking into third shift childcare, which is for those working the late shift, as well as options to make it more attractive for workers.
Those at Hannibal Children's Center at Hannibal Regional Hospital said they can have up to 154 children in the facility but those spaces fill up quickly and they're always adding parents to the waiting list.
Director Meredith VanTress said the greatest demand is for infant and toddler care which can limit availability, as they have to have to maintain a ratio of one teacher for every four kids.
She said the availability of childcare is a factor for workers looking at jobs, and the grants to expand childcare can open up opportunities.
"I know there's many opportunities to expand care, they're providing funds to be able to help that as well," VanTress said.
She said for parents, childcare gives their child a chance to socially interact with other children and make friends. It also allows parents to go to work knowing their child is safe in a healthy, learning environment.
If you are a business or childcare interested in applying for funds, you have until May 31, 2023.
Copyright 2023 WGEM. All rights reserved.