Couple charged in connection with attempted robbery, shooting in parking lot of Schnucks in St. Peters
Published: Mar. 6, 2023 at 6:14 PM CST
|
Updated: Mar. 13, 2023 at 4:27 PM CDT
ST. LOUIS, Mo. (KMOV) - A man and woman are in custody and facing several charges related to an attempted robbery and shooting in a Schnucks parking lot in St. Peters.
On March 7, Sgt. Melissa Doss with the St. Peters Police Department confirmed to News 4 that Tyrone Miller, 24, of O'Fallon, Illinois, had been charged in connection with the shooting. He was charged with first-degree assault, armed criminal action and first-degree attempted robbery.
Police released a picture of him two days later. At the time, police said he required a colostomy bag and may be wearing a satchel to conceal the bag.
According to police, Miller turned himself in early Monday morning at the St. Charles County Jail. He is being held on a $1 million bond.
While Miller was on the run, authorities believed he may be with his girlfriend, 22-year-old Jayana Dobbs. The day he turned himself in, Dobbs was also arrested. She has been charged with assault, armed criminal action and robbery. She is held on a $1 million bond, no 10% authorized.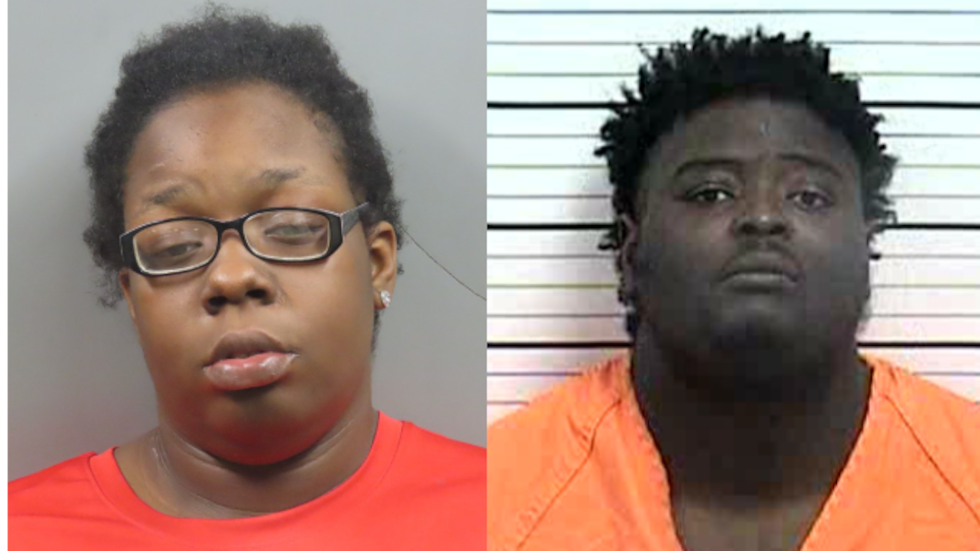 Schnucks told News 4 that as a result of the crime, the St. Peter's store will have additional safety measures in place. Director of Security Matt Redmond released the following statement on Tuesday:
"The safety of customers and teammates remains our highest priority at all of our stores. Immediately following the incident on Friday evening, we took steps to increase security efforts at our Schnucks Harvester location in St. Peters. These enhanced security efforts include the addition of two, uniformed security guards.
We are thankful that police have identified the suspect and are hopeful for justice in this case."
According to Sgt. Doss, Miller is also a suspect in a number of other criminal cases. A probable cause statement against Miller filed last week states he has an "extensive criminal history including kidnapping and armed criminal action."
St. Peters Police told News 4 a suspect randomly attempted to rob a victim outside the Schnucks parking lot Friday night, located at 48 Plaza 94, which is off Highway 94 and Jungermann Road. A woman in her 50s was shot during the robbery while her husband was putting away groceries in the back of the car. A bullet went through her ear and exited out her jaw.
The probable cause statement reads the husband saw the shooter run toward a silver SUV with at least two other people in it. Police later identified the suspects' vehicle as a gray Honda CRV with Virginia plates. The vehicle was rented from Avis Rental Company in St. Peters on February 22. Police claim the person who rented it told them they rented it on behalf of Miller.
A series of similar robberies happened in the area after February 22, the probable cause statement says. Police positively identified Miller from surveillance video from a Shrewsbury robbery on Friday. The St. Peters shooting happened later that evening.
The Honda CRV was later found abandoned in East St. Louis on Sunday.
"Residents and businesses are obviously very concerned," Doss said. "Violent crime in St. Peters is rare and it's even more rare when its stranger on stranger. And that's what this circumstance was. It was stranger on stranger."
Police told News 4 there is no sharable video to release.
"At the time, her injuries we thought would be life-threatening, but luckily now she's stable and she's going to recover from her injuries, but she's still being treated at the hospital," said Doss.
Other residents expressed concerns to News 4 off-camera as to how something like this could happen in their community.
"I think it's coming from other places, I don't know where, but I've lived here for 37 years, and never had anyone approach me or attack anybody," said Prinster.
"The best advice we can give is to always continue to be aware of your surroundings," said Doss. "If something in your gut tells you that something is unusual, you need to follow your gut feeling, go back to a safe location. And call us if its needed."
Copyright 2023 KMOV. All rights reserved.