Pre-game Preview: Battlehawks host first home game against Arlington Renegades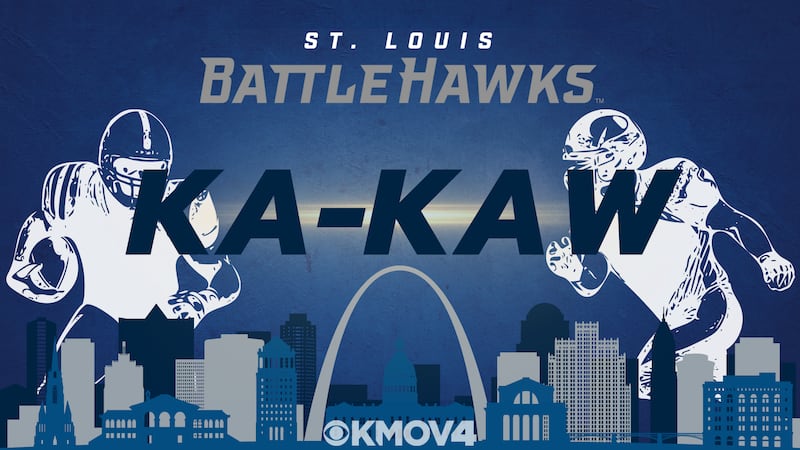 Published: Mar. 9, 2023 at 1:15 PM CST
ST. LOUIS, Mo. (KMOV) - For the first time in three years, the Battlehawks will host its first game against the Arlington Renegades at the Dome on Sunday, March 12, at 3 p.m.
The Battlehawks (2-1) are coming home after three road games. They won their first two against the San Antonio Brahmas and the Seattle Sea Dragons and are now ranked second in the XFL North.
The Battlehawks are looking to bounce back after a tough loss against the D.C. Defenders. After an incident during the previous game, four players (Nate Meadors, Travis Feeney, Brian Hill, and Tory Woodbury) were fined, and offensive tackle Jaryd Jones-Smith is suspended for two games.
Although the long road trip didn't end on a good note, there were some positives that came out of it. The Battlehawks had back-to-back comeback wins, catching the attention of XFL fans, even league owner Dwayne Johnson. The first week, starting quarterback A.J. McCarron connected with receiver Austin Proehl for a 3-point conversion late in the fourth quarter. With the 4th and 15 extra possession option, McCarron later found Proehl again in the end zone on a 14-yard pass to seal the game,18-15.
The second game was an absolute nail-biter, with Donny Hageman's field goal that ended the game 20-18.
The Battlehawks have three players that are leading the XFL in different categories. Wide receiver Darius Shepherd leads the league in kickoff returns with 351 yards and ranks second with 27 yards per return. McCarron is tied for the league in touchdown passes, with seven so far. He is also ranked second in pass completions with 66. Receiver Hakeem Butler is tied for most touchdown catches.
On the defensive side, Linebacker Willie Harvey is the league's leading tackler, holding 21 tackles on the season.
Information about the Renegades/History
The Arlington Renegades are 2-1 for the season. They are coming off a close 10-9 win over the Orlando Guardians and are ranked second in the XFL South.
This will be the second time the Battlehawks and the Renegades face off against each other. The last time these two teams met was in 2020, after the Battlehawks defeated them 15-9 at Choctaw Stadium.
If you can't make it to the game, you can watch it on ESPN 2. News 4 will also provide updates and coverage of the game.
For more information about the Battlehawks' season, click here.
Copyright 2023 KMOV. All rights reserved.