Undefeated: CITY SC takes another win vs Timbers in week three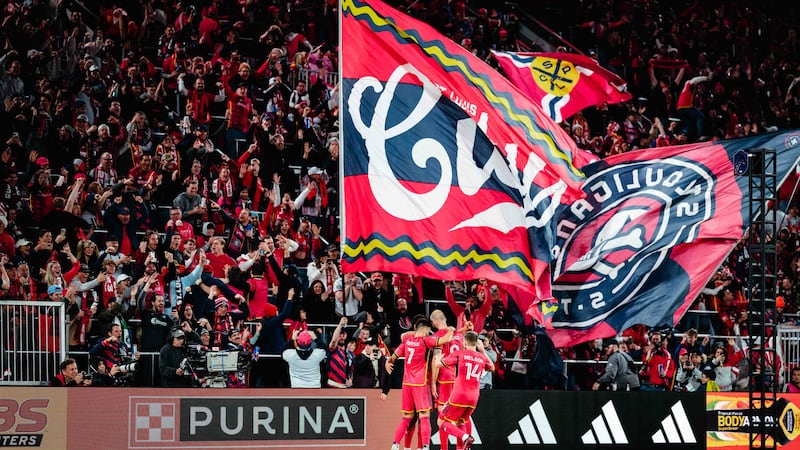 Published: Mar. 11, 2023 at 5:22 PM CST
|
Updated: Mar. 12, 2023 at 9:26 AM CDT
ST. LOUIS, Mo. (KMOV) - St. Louis CITY SC took a 2-1 win in week three against the Portland Timbers, going undefeated at the start of their first MLS season.
The game started rough for CITY with a goal by the Timbers in the first three minutes. However, in the five added minutes before halftime Jared Stroud neutralized the game with a goal, tying the match 1-1 going into the second half. Kyle Hiebert with CITY then scored in minute 74 to take the lead for the first time of the match. CITY held this lead through the exciting final minutes of the game.
CITY SC is now in first place in the Western Conference with nine points. Out of all MLS teams that have played three matches thus far, St. Louis is the only undefeated squad.
CITY now is the second expansion team in MLS history to win its first three games in their first season, joining the ranks of the Seattle Sounders. They are also the first team in league history to start the season with three consecutive come-from-behind wins, and first to win two of their first three MLS games on the road. If they win again next week at CITYPARK they will be the first expansion team to win its first four games, making MLS history.
You can watch the MLS season on Apple TV.
Pregame:
The Timbers have won one and lost one game this season, while CITY SC is carrying two wins during their inaugural season.
During the 2022 season, the Timbers won 11, lost 10 and tied 13 games.
The player to watch in tonight's game is João Klauss, who has a two-game goal streak and will be in the starting 11 against Portland.
What's next:
St. Louis CITY SC now has the opportunity to go 4-0, making them the first MLS expansion team in history to win its first four games of an inaugural season. The club will return to CITYPARK for a match against the San Jose Earthquakes on Saturday, March 18, at 7:30 p.m.
For more information on St. Louis CITY SC, check out our guide to the 2023 season.
Copyright 2023 KMOV. All rights reserved.