Hospice patient celebrating 104th birthday says 'good ol' homemade bread' is the secret to longevity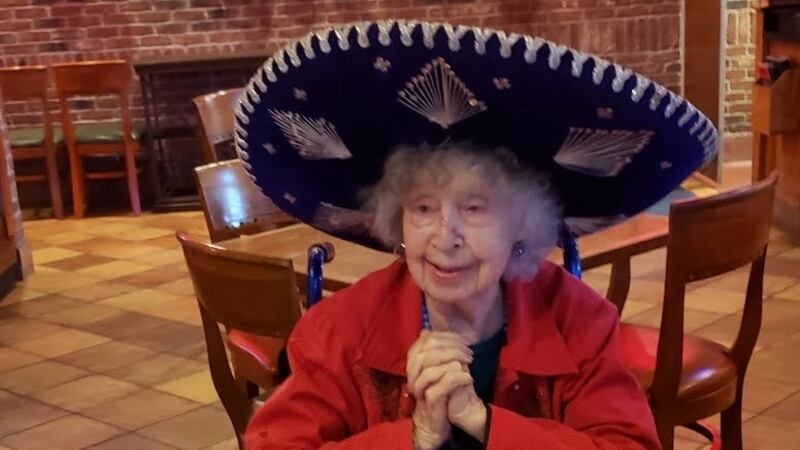 Published: Mar. 30, 2023 at 11:50 AM CDT
SAVANNAH, Ga. (Gray News) – A woman in Georgia celebrated her 104th birthday Thursday surrounded by family and nurses at SunCare Hospice.
Rachel Bartschi said she enjoys telling stories from her experiences over the past century.
Bartschi attended school at a two-room schoolhouse in Gilmore, Idaho – a company mining town.
"I was a well-behaved student," she said. "However, I do remember on one occasion I wore the dunce cap."
Bartschi married a World War II soldier and raised her family in Murphys, California, in a time where she said, "men went to work, and women were in the home."
"I lived through the Great Depression and saw Franklin D. Roosevelt speak from the back of a caboose," she said.
She enjoyed retirement by traveling with her husband. Now, she lives with her family in Savannah, Georgia.
Her secret to longevity includes eating from her home garden and "good ol' homemade bread."
"My husband and I had a large garden that took up the entire backyard," Bartschi explained.
Happy birthday, Rachel!
Copyright 2023 Gray Media Group, Inc. All rights reserved.