FBI: Over 4,000 pounds of illegal pills seized from home drug lab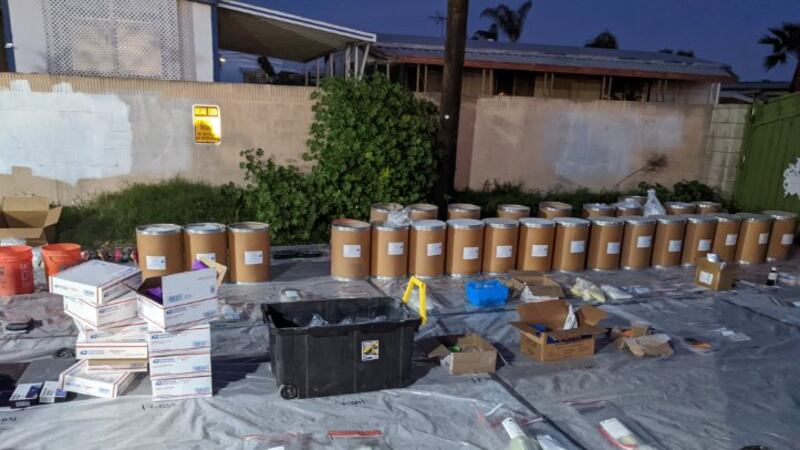 Published: Apr. 1, 2023 at 1:54 AM CDT
GARDEN GROVE, Calif. (CNN) – Federal agents seized more than 4,400 pounds of illegal during a raid Tuesday in a home near Los Angeles.
Photos taken at the scene in Garden Grove, California show dozens of boxes, barrels and plastic bags.
An FBI spokesperson told CNN that agents found methamphetamines, bath salts and counterfeit Xanax.
Some of the drugs were packaged for distribution. Agents also found raw ingredients.
Experts on the scene said it was one of the biggest drug labs they had ever seen.
The FBI has not announced any arrests in the case.
Copyright 2023 CNN Newsource. All rights reserved.