More than just a game: A match-day experience at CITYPARK
Published: May. 20, 2023 at 6:56 AM CDT
ST. LOUIS, Mo. (KMOV) - CITYPARK, home to St. Louis CITY SC, provides an experience unlike any other MLS stadium. Established in November 2022, CITYPARK is located in Downtown West in St. Louis. It sits 40 feet below street level, creating a unique viewing experience that brings all 22,500 fans closer to the action.
"I've been waiting a really long time, so it's great to have a team," said CITY SC fan Davin Zatorski. "And the area around it ... they've done a great job."
Fans who attend a match-day will get more than just an MLS game. There are prize giveaways, concerts, games, delicious local food, and much more. And if you arrive early enough, you can watch as the St. Louligans march down Louligan Street, waving flags and chanting in support of CITY SC.
"It was a phenomenal experience," said CITY SC fan Bob Hickman. "Probably one of my top 20 life experiences I've ever had. And I have done a lot and seen a lot, trust me."
When it comes to match-day meals, CITYPARK has plenty of eating options from local St. Louis establishments. There are 52 individual spots for fans to enjoy food and beverages, the most in any MLS stadium. Some of the most popular places are Steve's Hot Dogs, Balkan Treat Box, and BEAST Craft BBQ. You can learn more about the CITY Flavor program on the CITY SC YouTube page here.
"The food is great, it's not like your regular fanfare," said CITY SC fan Josh Hamilton. "It's sourced from a lot of local places to eat at. I think it's a great experience."
CITY SC worked with the City of St. Louis to find out what food fans would like to see at the stadium. And St. Louisans voted for their favorite local establishments.
"I am a soccer fan, but now I'm a huge soccer fan," said Owner of Steve's Hot Dogs, Steve Ewing. "Now that I'm in the park, and I'm seeing this energy, it's been a great experience for everybody."
And if all of that wasn't enough, on May 20, CITYPARK will open the first-ever permanent pet-friendly section in an MLS stadium. The Purina Club can be found at midfield on the east side main concourse of the stadium at the top of Section 105. It features four loges, each sold as a unit to accommodate two dogs and four humans. Each box is equipped with water bowls and comes with a Purina gift bag of toys, treats and more.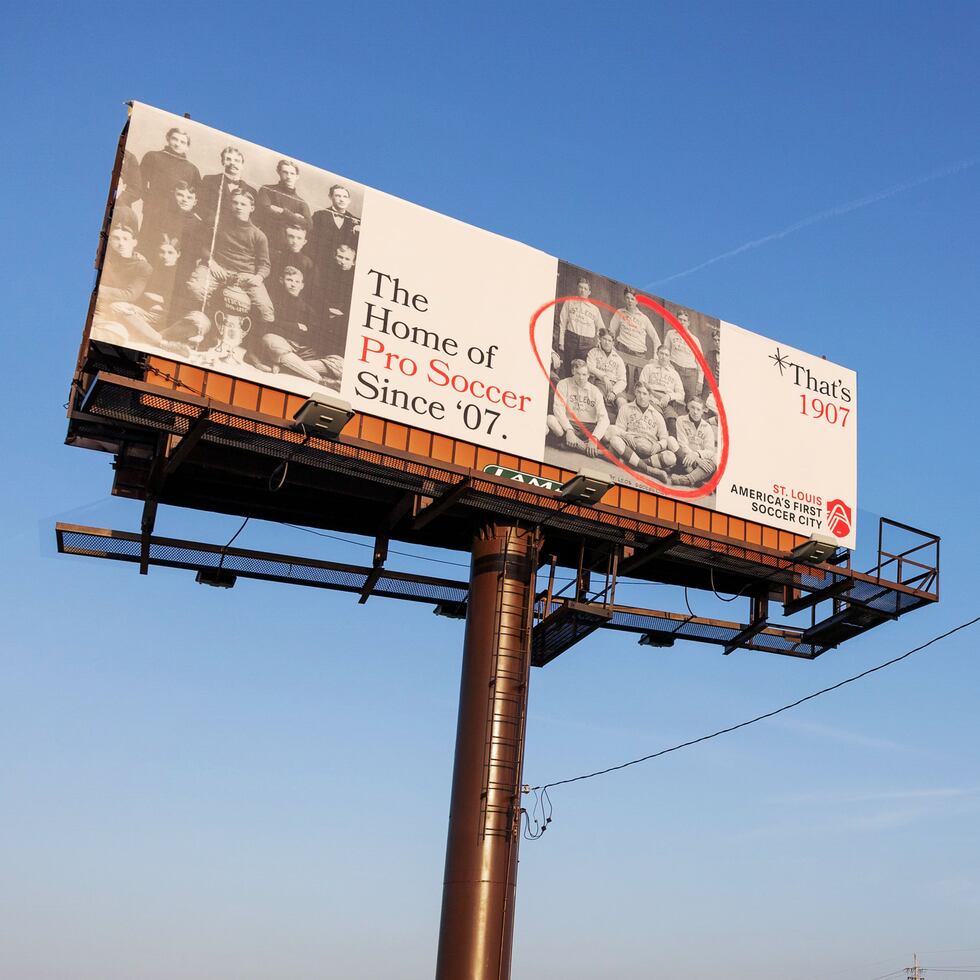 America's first soccer city has been waiting a long time for its own MLS team. And with that, a stadium designed for a proudly loud and one-of-a-kind fanbase.
"Oh, I'll be back. Definitely will be back. As soon as I possibly can," Hickman said.
For a full look at the CITYPARK experience, watch the video above. For more information on St. Louis CITY SC, check out our guide to the 2023 season.
Copyright 2023 KMOV. All rights reserved.