Pre-match Preview: Rivalry Week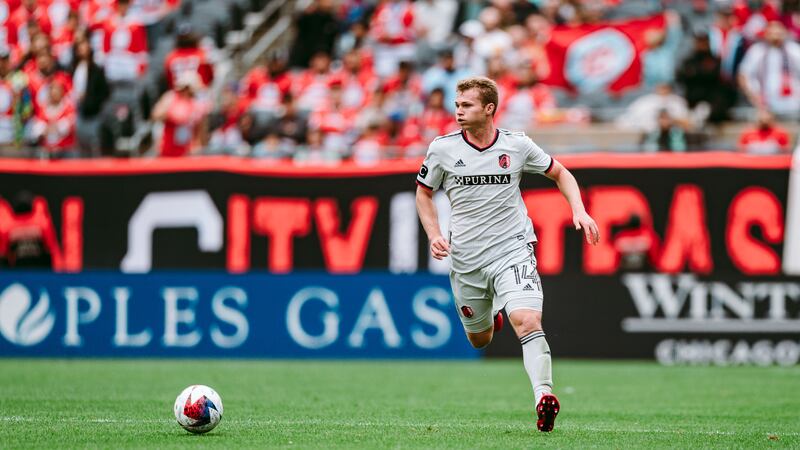 Published: May. 20, 2023 at 5:58 AM CDT
ST. LOUIS, Mo. (KMOV) - It's finally here; rivalry week. St. Louis CITY SC will battle Sporting Kansas City at home this evening - a match-up that the state of Missouri has been waiting all season for.
The two Missouri MLS teams are both deeply invested in soccer. This much-anticipated rivalry between St. Louis CITY SC and Sporting Kansas City for the designation of top soccer city was recently provoked by a cease-and-desist letter sent by Sporting Kansas City to a local St. Louis fan podcast over the podcast's name, "Soccer Capitol."
"St. Louis doesn't back down for anyone and our history speaks louder than any trademark or slogan," said St. Louis CITY SC's Chief Experience Officer Matt Sebek. "The pride and passion of our fans are the perfect ingredients to drive what is sure to become one of the most heated rivalries in Major League Soccer."
St. Louis is coming off of a tough 1-0 loss to Chicago, who knocked CITY SC out of the U.S. Open Cup just a few days prior. Now, St. Louis finds themselves in a three-game losing streak which is the longest in club history. Not to mention the fact that CITY SC has been shut out three times in its last six matches. St. Louis sits in 4th place in the Western Conference with 19 points, and Kansas City ranks 13th with 10 points. But unlike St. Louis, Kansas City is unbeaten through three straight games heading to St. Louis. The boys at CITYPARK will have to be careful not to add fuel to that hot streak. Scoring is still proving to be an issue for CITY SC. An early first-half goal, or two, could be enough to put away KC for the night.
Kick-off is set for 8:30 p.m. at CITYPARK. Games can be watched on Apple TV with an MLS season pass.
For more information on St. Louis CITY SC, check out our guide to the 2023 season.
Copyright 2023 KMOV. All rights reserved.