Circus Flora Returns to the Big Top on June 1
"Undercover" brings feats of wonder back to Grand Center this summer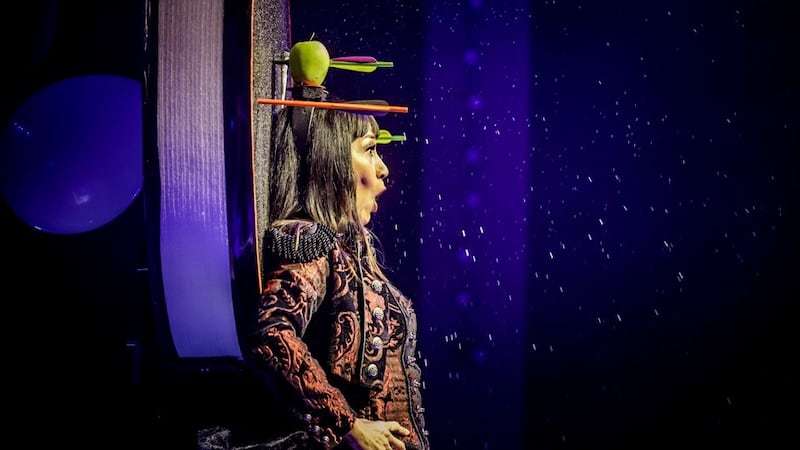 Published: May. 23, 2023 at 3:55 PM CDT
Daring crossbow stunts. Motorcycle tricks. A "human fountain" act you have to see to believe. This all awaits as Circus Flora presents its brand-new show, "Undercover," from June 1 to June 25!
"This show is our best yet, with so many surprises," said Circus Flora Executive and Artistic Director Jack Marsh. "We've assembled a fantastic array of performers and can't wait for our guests to see these acts."
This year's performers include:
Mr. & Mrs. G (a phenomenal crossbow duo who also incorporate dance and martial arts into their act);

Roberto Carlos (one of the world's most mesmerizing jugglers);

the Globe of Speed (motorcycle daredevils riding in a spherical cage);

Human Fountains (a hilarious trio that performs synchronized water-spewing acts to imitate dancing fountain exhibits, as seen on America's Got Talent);

The Flying Wallendas (a stunning highwire performance);

Hans Klose and Colleen Pages (accomplished performers with supremely talented dogs . . . and a pig!);

Laura Lippert (an aerialist who is suspended by her own hair); and

The St. Louis Arches (young acrobats with high-flying skills).
"The variety of our acts this year is just incredible, and there's truly something for everyone," said George Pace, President of the Circus Flora Board of Directors. "We're very much looking forward to welcoming guests to the Big Top for 'Undercover.'"
With nods to beloved spy stories throughout the years, "Undercover" introduces the world's top double agents, who face an archvillain obsessed with world domination. Circus Flora performers will craft this thrilling story, set to original music performed live.
The Peanut-Free Preview will take place on Thursday, June 1, and Opening Night is Saturday, June 3. The Sensory-Friendly Performance, for guests on the autism spectrum or with other sensitivities, is on Friday, June 16. Circus Flora will also host its second annual Pride Night on Wednesday, June 21. Tickets for "Undercover" begin at just $15, making a trip to the circus an affordable option for families seeking an unforgettable outing. Group tickets are also available for a very memorable corporate outing, scout trip, or celebration with friends!
To stay informed about all special events and promotions, be sure to follow Circus Flora on Facebook, Twitter, and Instagram. Full season information and tickets can be found at www.circusflora.org.
Copyright 2023 KMOV. All rights reserved.