Rapper Fetty Wap sentenced to 6 years in prison for drug-trafficking scheme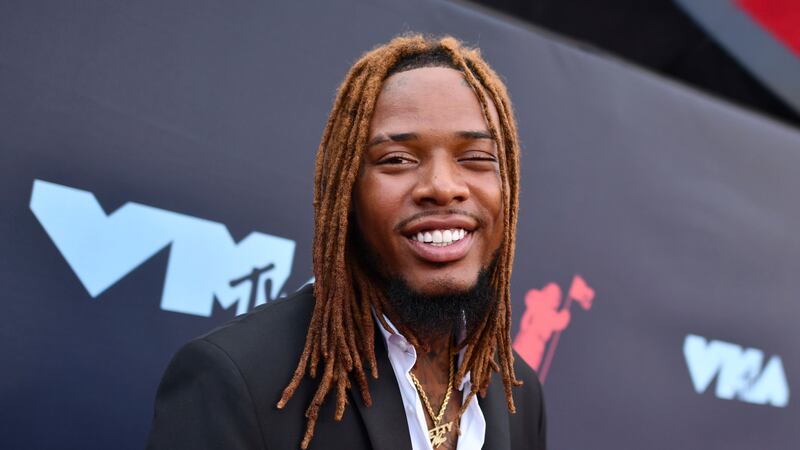 Published: May. 24, 2023 at 12:25 PM CDT
|
Updated: May. 24, 2023 at 1:39 PM CDT
CENTRAL ISLIP, N.Y. (AP) — As friends and family looked on, rapper Fetty Wap on Wednesday apologized for his actions and said he was "exactly where I'm supposed to be," before a judge sentenced him to six years in federal prison for his role in a New York-based drug-trafficking scheme.
The "Trap Queen" rapper, whose legal name is Willie Maxwell, pleaded guilty in August 2022 to a conspiracy drug charge that carried a mandatory minimum sentence of five years. The sentence was handed down in federal court on Long Island.
Maxwell told U.S. District Judge Joanna Seybert, "Me being selfish in my pride put me in this position today." His lawyers had suggested he turned to selling drugs because of financial hardship brought on by the COVID-19 pandemic.
Maxwell was arrested in October 2021 on charges of participating in a conspiracy to smuggle large amounts of heroin, fentanyl and other drugs into the New York City area.
The New Jersey-born rapper and five co-defendants were accused of conspiring to possess and distribute more than 100 kilograms (220 pounds) of heroin, fentanyl and crack cocaine between June 2019 and June 2020.
Prosecutors said the scheme involved using the U.S. Postal Service and cars with hidden compartments to move drugs from the West Coast to Long Island, where they were stored for distribution to dealers on Long Island and in New Jersey.
Maxwell pleaded guilty to conspiracy to distribute and possess controlled substances, the top charge in an indictment against him, admitting that he participated in a massive drug trafficking racket. The plea, which pertained only to cocaine, spared him from a potential life sentence if he had been convicted on all the charges he faced.
Maxwell's lawyers had hoped for the minimum five-year prison term, while prosecutors sought a longer sentence.
"This is a sad day,"' defense attorney Elizabeth Macedonio said. "This is a kid from Paterson, New Jersey who made it out."
She said Maxwell "accepts responsibility for his conduct."
Assistant United States Attorneys Christopher Caffarone said the prosecution was not about Maxwell's fame as a performer.
"The defendant did actually sell drugs," Caffarone said. "The defendant did actually sell cocaine."
Seybert told Maxwell, "You've got a lot going for you. See if you can put it together."
Maxwell rose to prominence after his debut single, the melodic but grungy "Trap Queen," reached No. 2 on the U.S. Billboard Hot 100 chart in May 2015. The song talks about a lover having your back — even if that means helping you cook and sell drugs.
He was nominated for two Grammy Awards in 2016.
Copyright 2023 The Associated Press. All rights reserved.