Two men sentenced to life in prison in 2019 drive-by shooting that killed two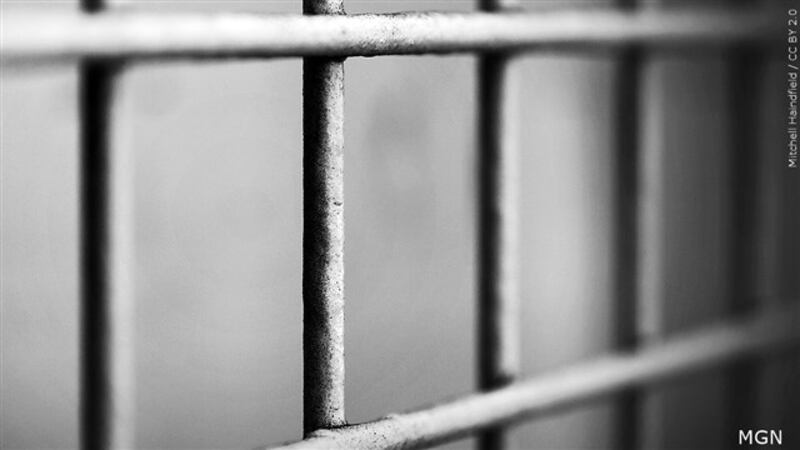 Published: Jun. 9, 2023 at 4:14 PM CDT
|
Updated: Nov. 17, 2023 at 9:12 AM CST
ST. LOUIS COUNTY, Mo. (KMOV) - Cortez Caves, 26, and Edward Nixon, 27, have been sentenced to life in prison without parole after previously being convicted by a St. Louis County jury in the December 2019 killing of Trevion Berry and Byron Staples.
In June, after the jury deliberated for 12 hours, they found both Caves and Nixon guilty of eight felonies, including two counts each of first-degree murder.
On Dec. 9, 2019, St. Louis County Police responded to an active shooting on Jennings Station Road just south of McLaran Avenue. At the scene, they found a Ford Fusion that had been peppered with gunfire by two men in a black SUV. Berry, who was in the passenger seat, was killed. The driver of the Ford Fusion survived the shooting without being injured.
Police said the SUV drove off but returned. As the SUV approached Jennings Station Road and McLaran Avenue, the second victim, Staples, was turning onto McLaran. The occupants of the SUV fired multiple shots into the driver's side of the car Staples was driving, killing him.
The St. Louis County Prosecuting Attorney's Office said that Caves and Nixon were identified from photo lineups by witnesses as being in the SUV before the shooting and being two of the shooters.
"I commend these 12 jurors for staying through deliberations on this tough case for 12 hard hours, with what must have been a sleepless night in the middle, to bring justice," said St. Louis County Prosecuting Attorney Wesley Bell. "The family and friends of Trevion Berry and Byron Staples - and the people of St. Louis County - now have justice thanks to your service."
First-degree murder carries a mandatory sentence of life in prison without eligibility for parole.
Copyright 2023 KMOV. All rights reserved.