Blues select Dalibor Dvorsky with No. 10 pick in NHL Draft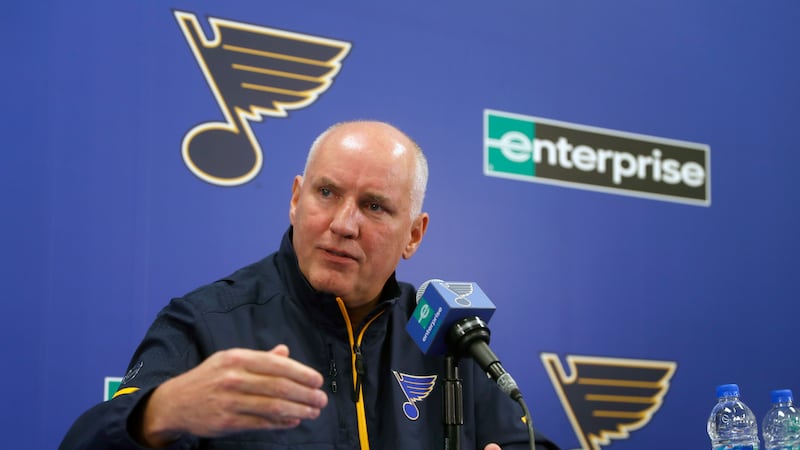 Published: Jun. 28, 2023 at 7:36 PM CDT
ST. LOUIS, Mo. (KMOV) - Wednesday is the night that the St. Louis Blues finally get to reap some of the silver lining to their falling out of the playoff race before last season's trade deadline. The Note entered the opening of the NHL Draft Wednesday night wielding three first-round picks as GM Doug Armstrong works to quickly retool the St. Louis roster.
Though the Blues' first selection of the draft may need some seasoning before contributing at the NHL level, the first step of that process began as St. Louis drafted 18-year-old Dalibor Dvorsky with the No. 10 overall pick in Wednesday's first round. The Slovakian centerman was a point-piler across various levels this past season.
Listed at 6-foot, 1-inch, and weighing just more than 200 pounds, Dvorsky is a left-hander shooter who averaged a goal per game in AIK Junior hockey this past season.
The Blues still have picks No. 25 and 29 remaining in Wednesday's first round. St. Louis showed some activity leading up to the draft by acquiring Kevin Hayes from Philadelphia for a sixth-round pick.
Copyright 2023 KMOV. All rights reserved.