Gov. Pritzker signs bill establishing Farm to Foodbank Program in Illinois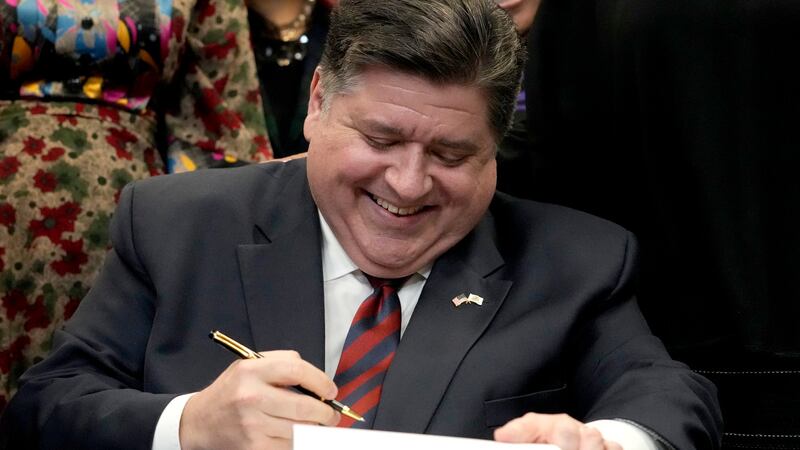 Published: Aug. 3, 2023 at 3:39 PM CDT
CHICAGO, Ill. (KFVS) - Illinois Governor JB Pritzker signed a new House Bill today to establish a new program that will benefit food banks and local farmers.
On August 3, Gov. Pritzker signed HB2879 into law, established the Illinois Farm to Food Bank Program to expand resources for food bank systems across the state while supporting local farmers.
According to a release from Pritzker, the bill creates mechanisms for acquiring and distributing fresh fruits, vegetables, meat and poultry, dairy, and eggs to organization providing free food to those in need. The program began with a pilot in 2021 with grant funding from USDA and is made permanent through this bill.
The program is administered by the Illinois Department of Human services with a $2M investment in FY24. The program seeks to address the strain placed on nonprofits and other organizations due to increased food bank usage. During the pilot program, nearly 2.5 million pounds of food were donated.
Food acquired from this program must be from Illinois producers and must meet market-grade quality and consumption levels.
The bill also includes capacity-building grants for capital improvements needed to store and transport fresh food to better reach underserved communities. The Farm to Food Bank Program focuses on fresh and nutritious foods, often difficult to secure at many food banks.
The Farm to Food Bank Advisory Council will also be created to support the work of the program and build relationships with agricultural producers.
Copyright 2023 KFVS. All rights reserved.