Man accused of stealing taco at gunpoint facing charges in separate incidents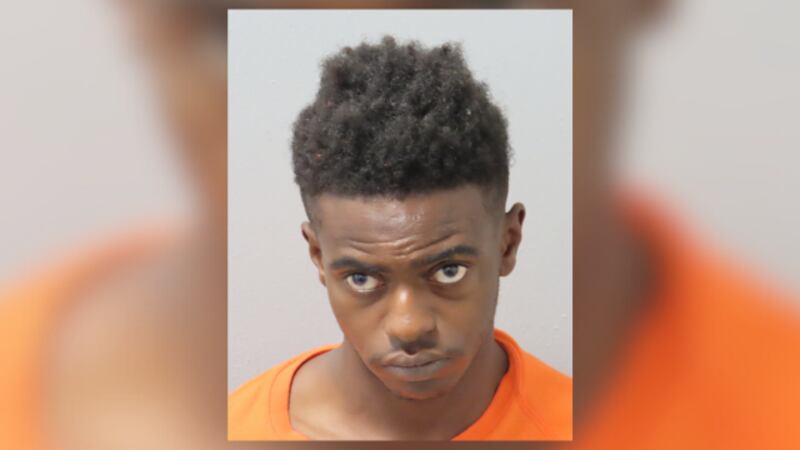 Published: Sep. 23, 2023 at 4:44 PM CDT
|
Updated: Sep. 24, 2023 at 10:29 AM CDT
ST. LOUIS, Mo. (KMOV) - A man charged last week with robbery after allegedly taking a taco a gunpoint is facing assault, sodomy and other felony charges in unrelated incidents.
St. Louis City court records show 19-year-old Antonio C. Murray Jr. was charged Thursday with first-degree assault, first-degree sodomy or attempted sodomy, two counts of first-degree burglary and several other lower-level felony assault and robbery counts.
Murray was charged Tuesday with first-degree robbery related to an incident Sept. 8 at Lily's Panaderia. According to charging documents in that case, he allegedly threatened a staff member with a BB gun and demanded a taco.
St. Louis Police arrested Murray on Wednesday on that charge. He was served with the warrant on the additional charges on Thursday while being held without bond in the St. Louis Justice Center, court records show.
The most recent charges stem from two unrelated incidents, one on Sept. 5 and another Sept. 17, both in St. Louis.
In the first incident, charging documents allege Murray forced his way into a residence on Sept. 5 and assaulted two victims. He allegedly took $50 and the victim's cellphone, as well as a television before fleeing. The victims contacted police, but Murray was not able to be identified.
On Sept 17, Murray allegedly retuned to the same residence and again assaulted the two victims. According to charging documents, after entering the residence, he threw a refrigerator on the ground and began striking one of the victims.
He then allegedly assaulted the second victim sexually and physically. Police said in charging documents that officers saw swelling and redness on the first victim and bruising on the other. The victims were able to identify Murray from a photo lineup.
Following his arrest, Murray allegedly admitted to the crimes, according to charging documents.
Copyright 2023 KMOV. All rights reserved.