3 face federal charges in April armored car robbery in Overland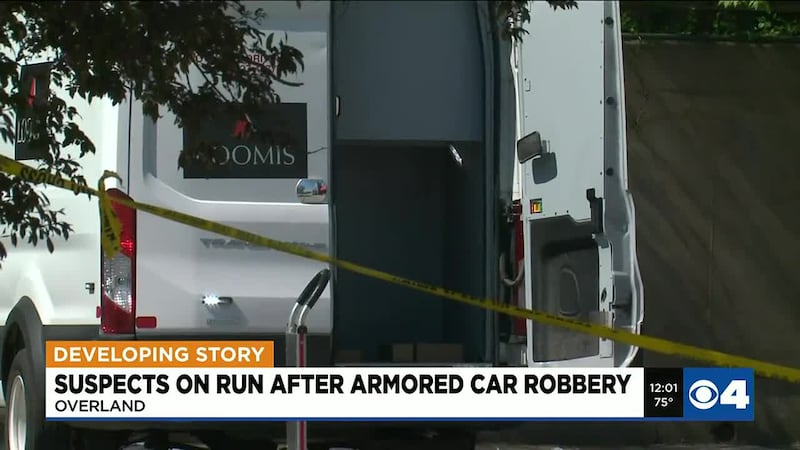 Published: Sep. 24, 2023 at 10:15 PM CDT
ST. LOUIS COUNTY, Mo. (KMOV) - Three men have been indicted on federal charges in the April robbery of an armored car at a supermarket parking lot in Overland.
The two-count indictment handed down this week in the U.S. District Court Eastern District of Missouri charges David C. Greenwade, Phillip K. Smith and Herman L. Woods with interference with commerce by robbery and use and carry of a firearm during a crime of violence.
Court records show Greenwade and Smith were arrested Friday. A warrant has been issued for Woods. Federal prosecutors have requested all three suspects be detained pending trial.
According to court documents, the suspects allegedly robbed a Loomis armored car just before 10 a.m. on April 14, as the driver was preparing to make a cash drop at the Save-A-Lot near Midland Boulevard and Woodson Road.
When the driver entered the rear of the truck to obtain the cash for the scheduled drop, a black Jeep pulled up, according to court documents. A man later identified as Greenwade, wearing black clothing, a ski mask and body armor, then allegedly took the driver's weapon at gunpoint.
Unable to protect himself, driver then ran into the supermarket. Smith then exited the Jeep and the men took a bag which contained $2,000 in cash and also took a bag containing empty bank bags, court documents show.
Witnesses reported seeing the incident and told police they saw the suspects struggling with the driver over the bag containing the cash. As the suspects fled, one of the suspects got back in the Jeep, while the other fell while the vehicle was pulling away.
As the vehicle pulled away, the suspect dropped the sawed-off shotgun he was carrying, leaving it on the parking lot where it was recovered by authorities.
Authorities traced the license plate on the Jeep back to the residence of Woods, who they say was in the vehicle when the robbery occurred.
Copyright 2023 KMOV. All rights reserved.