Charges filed in death of pedestrian during St. Louis Police pursuit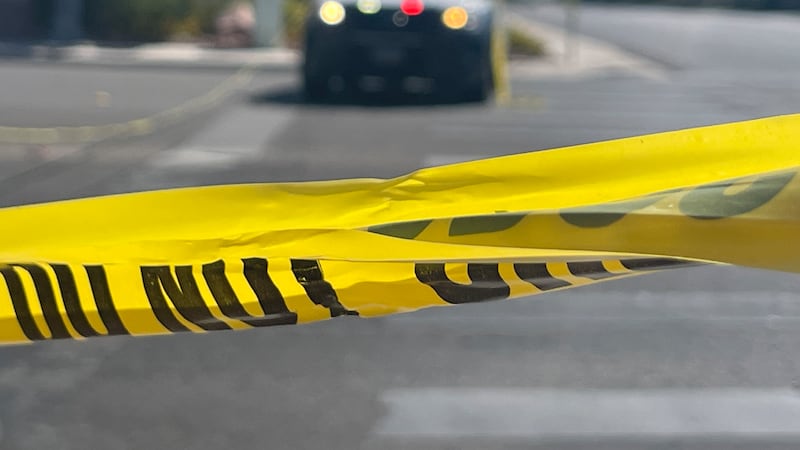 Published: Oct. 1, 2023 at 7:15 PM CDT
ST. LOUIS, Mo. (KMOV) - Now more than a year after allegedly fatally striking a pedestrian with a vehicle while being pursued by police, a St. Louis man was charged Friday with murder in the victim's death.
St. Louis Circuit Court records show 28-year-old Darion L. Brooks is charged with second-degree murder, resisting arrest by fleeing and armed criminal action in the Aug. 27, 2022 death of Andre Adams in the 5100 block of Martin Luther King Drive.
An at-large warrant has been issued for the arrest of Brooks, who the court has ordered be held without the possibility of bond.
According to charging documents, police spotted Brooks failing to stop at a sign and driving on the wrong side of the road near the intersection of Goodfellow Boulevard and Kennerly Ave. The officer attempted a traffic stop, but the vehicle allegedly continued speeding away, weaving in-and-out of traffic and disregarding stoplights and signs.
The vehicle stopped in the 5100 block of Martin Luther King Drive and Brooks allegedly fled on foot before being detained by officers.
When the officer who initiated the pursuit arrived at the scene, bystanders told him a man was lying motionless on the ground near the suspect's vehicle. Police said he had numerous injuries from being struck by the vehicle and was transported to a hospital, where he died.
Police said in charging documents Brooks admitted to striking Adams.
"After realizing what he had done, the driver of the vehicle, who was later identified as the defendant, stated: 'I know I (expletive) up. My life is over. I just killed someone. I don't even know why I didn't stop.' This statement was captured on body cam," the document reads.
Copyright 2023 KMOV. All rights reserved.