CITY SC drops first playoff match 4-1 against Sporting KC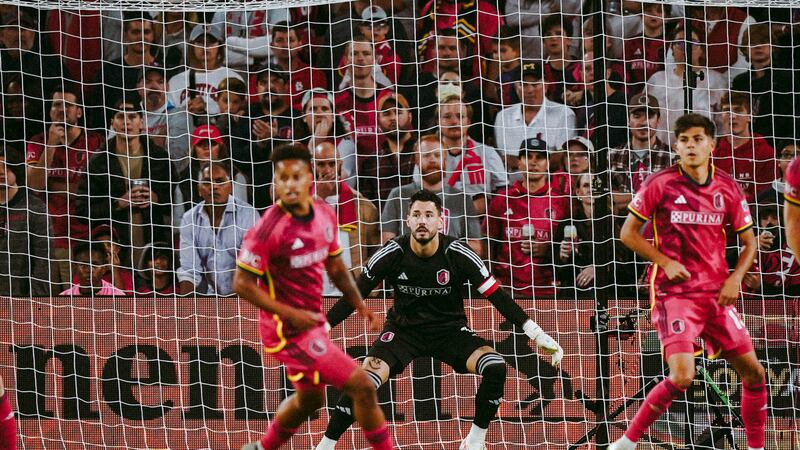 Published: Oct. 29, 2023 at 7:25 PM CDT
|
Updated: Oct. 30, 2023 at 10:07 AM CDT
ST. LOUIS, Mo. (KMOV) - St. Louis CITY SC lost its first playoff match against Sporting KC 4-1.
The match at CITYPARK started at 9 p.m. in some cold, rainy conditions.
Live blog:
Kansas City's Logan Ndenbe opened the scoring with a goal in the 27th minute before CITY SC defender and vice-captain Tim Parker knocked in the equalizer a minute later.
The away side regained the lead with two more first-half goals, and then Daniel Salloi pushed Kansas City's lead to 4-1 with a goal in the 61st minute.
These two will face off again on Sunday, November 5. If CITY SC loses, their inaugural season will be over.
CITY and Kansas will play a best-of-three series to see who will advance into the next round of the playoffs. The winner of this best-of-three series will play against the winner of Houston Dynamo FC and Real Salt Lake's round one best-of-three.
CITY and Kansas have faced each other in three matches so far this season, with CITY taking home two wins and Sporting taking home one.
St. Louis finished the regular season first in the Western Conference with a 17-12-5 record, beating several records and having four finalists in year-end awards.
Kansas City comes into the match after beating the San Jose Earthquakes in penalty kicks in a Wild Card match on Wednesday.
Copyright 2023 KMOV. All rights reserved.