Cardinals' Arenado named a finalist for Silver Slugger Award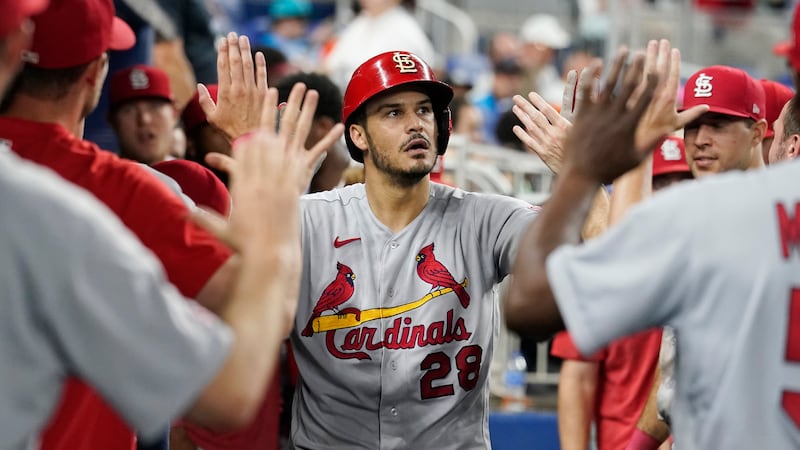 Published: Nov. 2, 2023 at 12:07 PM CDT
ST. LOUIS, Mo. (KMOV) - Although the season wasn't up to his typical standard, St. Louis Cardinals third baseman Nolan Arenado is still receiving accolades for his performance in 2023.
Arenado was announced Tuesday as a finalist for the Silver Slugger Award at third base in the National League. Manny Machado, Max Muncy and Austin Riley were named as fellow finalists at the position.
Arenado hit 26 home runs with 93 RBIs this season for St. Louis, compiling a .266/.315/.459 batting line for a .774 OPS.
While Arenado is likely a longshot to win the award based on how his numbers stack up to his fellow finalists, the 32-year-old slugger ranked fourth among NL third basemen in home runs and third in RBIs.
Arenado is a five-time Silver Slugger Award winner, including his 2022 season with the Cardinals. He was the only Silver Slugger finalist for St. Louis this time around, which comes as a moderate surprise: Willson Contreras ranked tied for second among primary NL catchers in wRC+ but was not listed among the Silver Slugger finalists at catcher.
Copyright 2023 KMOV. All rights reserved.