Police: Children, daycare staff witnessed murder-suicide at Grain Valley daycare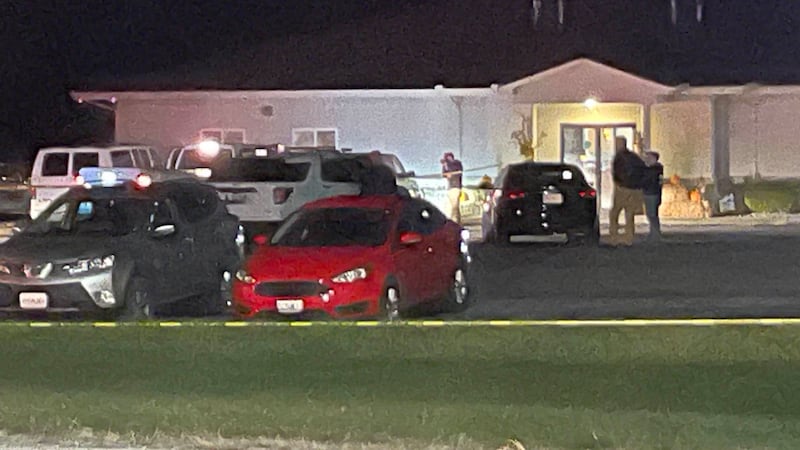 Published: Nov. 14, 2023 at 5:54 PM CST
GRAIN VALLEY, Mo. (KCTV) - Police say the children of the couple who died in a Monday night murder-suicide at Milestone Academy witnessed the moments it occurred.
Grain Valley Police said the murder-suicide between 31-year-old Randal Gilmore and his wife, 33-year-old Shasta Gilmore, was also witnessed by other daycare attendees and staff awaiting parent/guardian pickup on Monday night. Randal was named the suspect and Shasta was the victim, according to GVPD.
The incident happened shortly before the facility's closing time of 6 p.m.
"Our thoughts and prayers are with the children who were left behind, the family, as well as witnesses and the entire Milestone Academy community," GVPD said.
Milestone Academy said it will re-open on Wednesday, Nov. 15 after being closed Tuesday. Counselors from the Grain Valley School District will be on hand to provide the public with resources to deal with the tragedy.
Grain Valley Police Chief Ed Turner said he was heartbroken by the violence and focused on helping the children of the Gilmores.
"We are continuing to keep the children in our thoughts and prayers," Turner said. "The Grain Valley Police Department works diligently to provide the highest level of service to those who find themselves in troubling relationships. We stand ready to support and aid anyone in need of help.
"Moving forward, the children are a primary concern. We are working with our area partners to provide wrap-around services to the children, family, and community."
In a Facebook post, Milestone Academy's directors and owners said the children, who attend the center, are safe with their family.
Copyright 2023 KCTV. All rights reserved.