West County man accused of pulling another driver out of car, punching him and firing shots at different driver in downtown St. Louis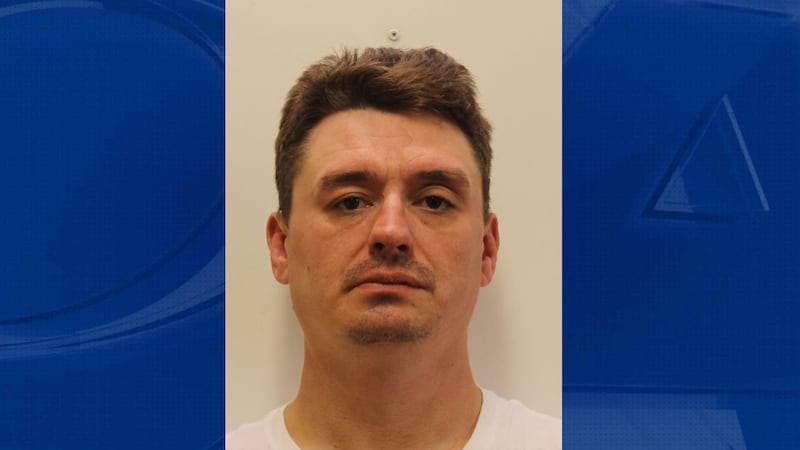 Published: Nov. 16, 2023 at 12:31 PM CST
|
Updated: Nov. 17, 2023 at 12:49 PM CST
ST. LOUIS, Mo. (KMOV) - A West County man is facing charges, accused of committing road rage after he ran a stop sign in downtown St. Louis in October.
John Ehlinger, 35 of Manchester, is charged with first-degree assault-serious injury, unlawful use of a weapon and armed criminal action. He was arrested in Swansea, Illinois Thursday, police say.
Ehlinger ran a stop sign at 10th and Clark when the driver of another car stopped at a red light honked his horn. Police allege that Ehlinger then backed up aggressively in front of the other driver's car, got out of his car and approached the victim's vehicle. Ehlinger then allegedly forced open the door and pulled the other driver out before he punched him in the face numerous times. Ehlinger is accused of then getting back into his car and driving off. The victim suffered swollen and black eyes, a broken nose, and fractures to the left side of his lower jaw and near his right temple, police say. The assault was captured on surveillance footage.
Authorities allege that Ehlinger then chased after a golden Range Rover, which was being driven by someone who witnessed Ehlinger assaulting the first victim. Ehlinger is accused of driving alongside the Range Rover and holding a gun outside the window while saying "Do we have a problem?" The second victim drove off and Ehlinger chased after him, rear-ending the Range Rover.
The second victim drove off again and heard two shots.
Two other men were also arrested in connection with the incident, Swansea police say. All three are being held at St. Clair County Jail, where Ehlinger is awaiting extradition.
Copyright 2023 KMOV. All rights reserved.