Cardinals non-tender Hudson, Knizner, Yepez and Woodford, making them free agents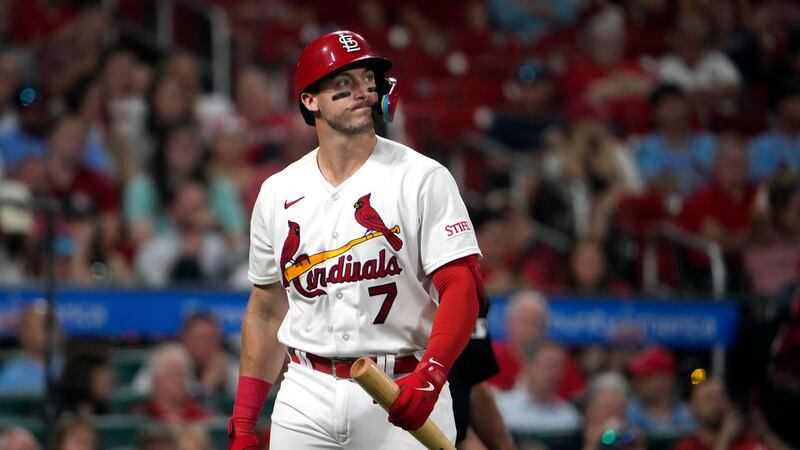 Published: Nov. 17, 2023 at 7:47 PM CST
ST. LOUIS, Mo. (KMOV) - Ahead of Friday's non-tender deadline around Major League Baseball, the St. Louis Cardinals cut a number of familiar faces from the roster.
The Cardinals declined to tender contract offers to Dakota Hudson, Andrew Knizner, Juan Yepez and Jake Woodford, rendering the foursome free agents as of Friday evening. The Cardinals announced the moves just after the 7 p.m. Central deadline.
Mark Feinsand reported earlier Friday afternoon that the Cardinals were aggressively shopping Hudson to other teams, a signal that he might not be tendered a contract by the team if a deal was not struck. Evidently, there was little appetite around the league to assume Hudson's salary situation for 2024. MLB Trade Rumors projected a $3.7 million salary for Hudson, who was arbitration-eligible.
Woodford was another pitcher cut by St. Louis Friday; he was projected by MLBTR to earn just north of $1 million in his first year of arbitration eligibility. As the Cardinals work to establish a more competitive pitching staff in 2024, the moves to non-tender Hudson and Woodford should free up nearly $5 million from the projected payroll.
Hudson and Woodford combined to make 20 starts and pitch a total of 129.0 MLB innings last season; the quality of their efforts was lacking, but those innings⁠—along with the innings from Jordan Montgomery, Jack Flaherty and Adam Wainwright⁠—will need to be replaced. It remains to be seen whether these moves should be viewed by Cardinals fans as a sign of the front office's confidence in its own ability to acquire the necessary talent to fill the gaps.
The surprising non-tender Friday was Andrew Knizner, who was expected to earn a $2 million salary through the arbitration process but had been described as an integral resource for the pitching staff during the transition to Willson Contreras as the primary catcher. Knizner also increased his production at the plate last season, hitting a career-high 10 home runs.
His departure is a clear message from the Cardinals of the club's trust in Contreras⁠—despite last year's early indications to the contrary. It also shows faith in the development of Ivan Herrera, who looked like a more complete version of himself both offensively and defensively in his limited opportunities at the big-league level in 2023.
Juan Yepez was non-tendered despite his pre-arbitration-eligible status. Although Yepez would not have commanded a hefty salary for 2024, he had clearly faded on the depth chart this past season, with players like Alec Burleson and Luken Baker seeing more opportunities at the positions played by Yepez.
The Cardinals' 40-man roster was reduced to 36 with Friday's moves, setting the table for potential free-agent signings in the days and weeks ahead.
Copyright 2023 KMOV. All rights reserved.