Traffic anchor
KCTV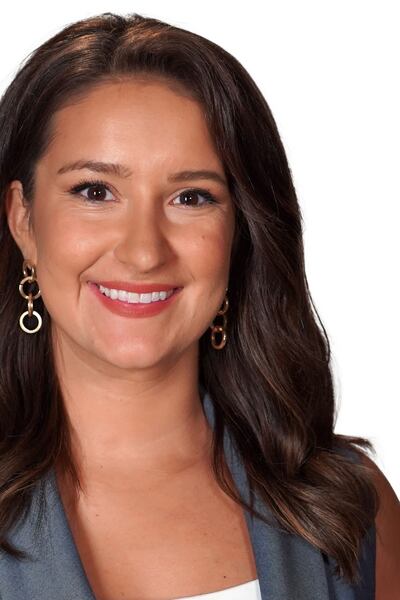 Julia Avery was born and raised outside of St. Louis in St. Charles, Missouri. She went to St. Charles West High School, was a cheerleader at Mizzou, and was a reporter intern for Reuters in Brussels, Belgium.
She spent the first four years of her journalism career anchoring and reporting in Redding, California. In 2020, she moved back to St. Louis and joined the morning team at KMOV.
Her most notable coverage includes reporting on the historic wildfires in California, federal efforts to eradicate marijuana farms in national forests, and the aftermath of a terrorist attack in Belgium.
Julia joined the KCTV5 team in 2023. She is excited to be in the city where her mom grew up.
In her free time, you'll probably find her outdoors camping, rafting, rock climbing, or skiing. She once biked from the border of Oregon to the Golden Gate Bridge with just the pack on her back. She hopes to find outdoor adventures to tackle in the Kansas City area and is always looking for suggestions.