Sports Reporter
KMOV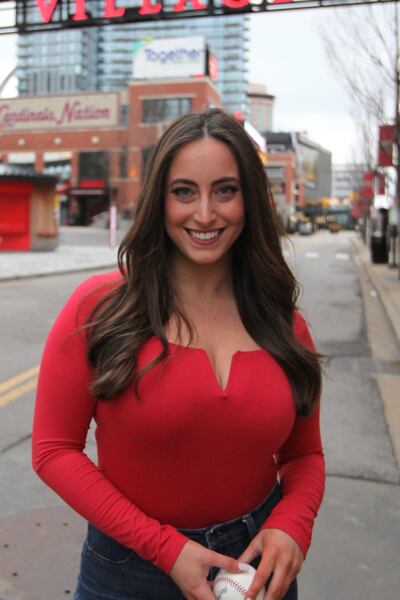 Tamar Sher joined the News 4 team in March 2023 as a Sports Anchor/Reporter. A St. Louis native, her passion for sports media began in the Show Me State, so she couldn't be more excited to cover her hometown teams.
A second-generation Hoosier, Tamar is a graduate of Indiana University Bloomington. She received her degree from The Media School before starting her career as Sports Director at the NBC affiliate in Evansville, Indiana.
During her time in B-Town, Tamar reported on a wide variety of IU athletic programs as a Sideline Reporter for Big Ten Network Student U. In her final semester, she worked as a sports intern at WISH-TV in Indianapolis where she covered the entire NCAA March Madness and Final Four in Indianapolis.
A St. Louis native, Tamar's love of sports started at a young age as she grew up a Cardinals and Blues fan. She loves everything about The Lou including the famous toasted ravioli, Ted Drewes frozen custard, and Kaldi's Coffee.
Tamar is excited to be back home to cover the historically rich sports traditions and the new, exciting franchises. Feel free to reach out to her with any story ideas through social media or by email.