Reporter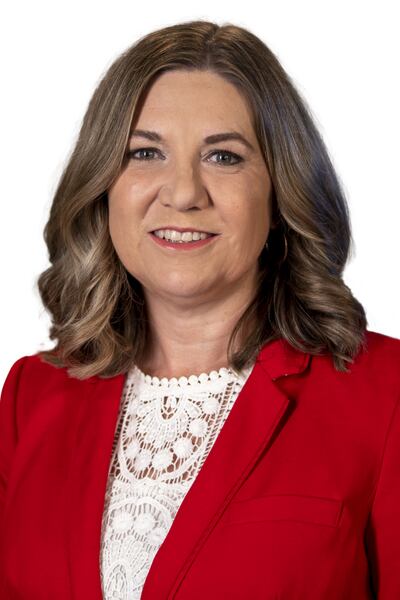 Betsy came to KCTV5 News in 1999 and currently reports for KCTV5 News at 10 p.m.
She has a B.A. from Wellesley College and an M.S. from the University of Missouri School of Journalism.
Betsy grew up in the Philadelphia area. Her college professor father instilled a passion for research and writing. Her German immigrant mother shared childhood stories of living through air raids that taught her to have empathy and not take anything for granted.
After seeing much of Europe in her youth, her travel bug sent her on trips to Vietnam, Cambodia, Thailand and India, providing valuable perspective on economies and cultures other than her own.
Her latest travels have been to U.S. National Parks to experience the majesty of nature.
When not working, Betsy enjoys spending time outdoors with her two dogs, both adopted from Wayside Waifs. Chewie entered her life in 2011 and Daisy in 2019. She gets joy from them and her long-term boyfriend. She considers herself blessed to have parents who are still alive and healthy, who cheer her through every struggle and achievement. In 2019, she got her first Mid America Regional EMMY.
The most rewarding part of her job has been meeting people whose resilience in the face of difficult circumstances has taught her unforgettable lessons.