Investigative Reporter
Toledo, OH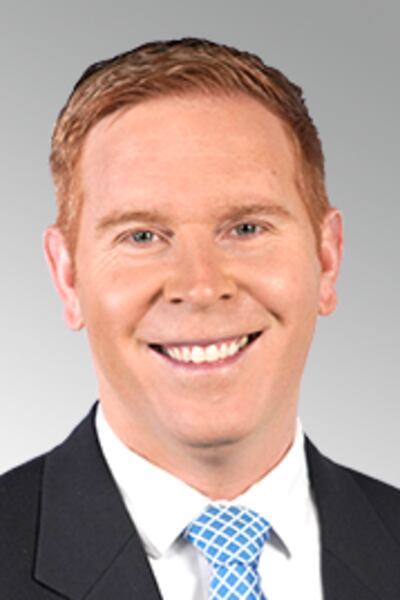 Shaun Hegarty serves as the Investigative Reporter for 13abc Action News.
Each day he digs into stories to uncover government waste, shady practices and changes that will benefit Northwest Ohio as a whole.
Shaun came to 13abc, after his time at Fox Toledo (WUPW), where he served as News Anchor/Executive Producer before the newsroom was closed in 2012. Shortly after that, Shaun joined 13abc.
South Texas was home for Shaun and his wife before Toledo. He was a Weekday Reporter/Weekend Producer for KRIS, the NBC affiliate in Corpus Christi Texas. The highlight of his time there was certainly his ride with the Blue Angels during one of their visits to NAS Kingsville. The rumors of Shaun getting ill during that flight are in fact true.
Shaun is a Philadelphia area native. The Philadelphia Eagles cause most of his heartache, but he will stop at any moment to watch any Philly team.
He's a graduate of Syracuse University with a dual Major of Broadcast Journalism from the SI Newhouse School of Public Communication and Political Science from the College of Arts and Science.
The Hegartys have a full house at home. The three babies aren't babies anymore! Sadly you will not hear his wife Sara on the airwaves of Toledo radio. Sara is now the American Heart Association's Executive Director for Southeast Michigan. There are also a few dogs running around these days.
The I-Team and Shaun are always looking for your story tips or idea. There are two ways to reach the I-Team. The tip line is 419-534-3838 or email, iteam@13abc.com.